Science City will be open Saturday from 10 am-5 pm and Sunday 12 pm-5 pm. Your reservation is good for any time on the day you select. Like past years, each educator will receive one ticket for themselves and up to three additional tickets for Science City. If you need more than four tickets, you can purchase general admission rate tickets ($15.50/person). We recommend purchasing as soon as possible to guarantee admission.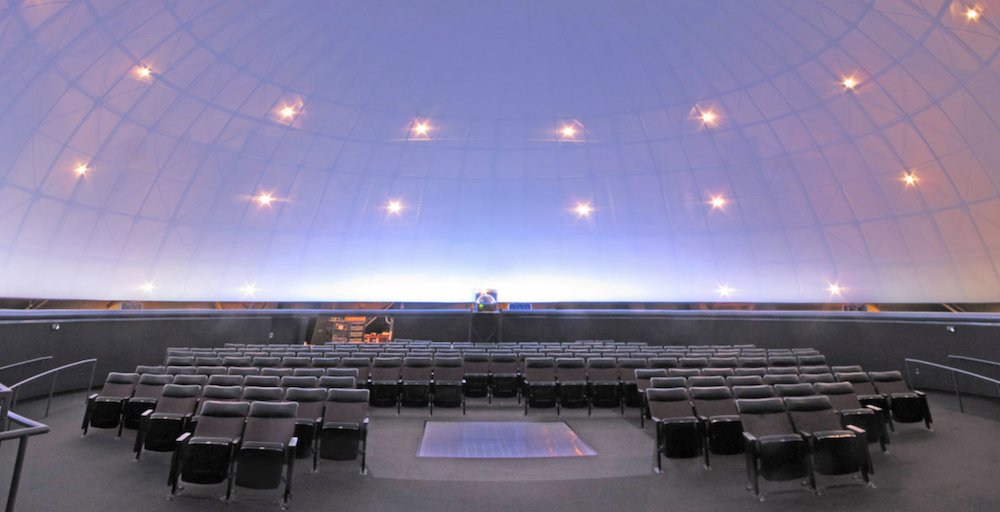 The Arvin Gottlieb Planetarium will be showing one of our fun Laser Shows: The Great Space Chase at 9:30am on Saturday for Teacher Appreciation Weekend (limited availability – first come, first serve basis). You can also purchase group rate tickets ($4/person) upon arrival and subject to availability.
For planning purposes, here is the planetarium schedule for the weekend:
11 am – Peter & the Wolf
12 pm – Laser of Oz
1 pm – The Great Space Chase
2 pm – A Brief Mystery of Time
3 pm – Laser Beatles
4 pm – Laser Michael Jackson (Sat only)
4 pm – Laser Queen (Sun only).
5 pm – Laser Daft Punk (Sat only)
Please note, there is a No Late Entry Policy for the Planetarium.
Included with your registration this year is one parking pass for the Union Station Parking Garage and an entry for the educator for prize drawings. Parking validation can be picked up upon arrival. If you attend the event, you will automatically be entered into the drawing, no further action is needed.
The Auschwitz Exhibition is not a part of our event but if you are a 7th Grade-12th Grade Educator, you are invited to attend our Educator Preview geared for field trip planning (limited availability) on Wednesday, August 25. You can fill out registration & and get more information with this link, Auschwitz Educator Preview,
Complimentary tickets (up to four Science City and Group Planetarium show Saturday if available) will be emailed to the email address you enter below on the registration form. Any additional tickets needing to be purchased can be done on-site, upon arrival. Please note, we are accepting credit cards only.
If you have any questions, please contact Myrene Shifley: [email protected] or 816.460.2093.